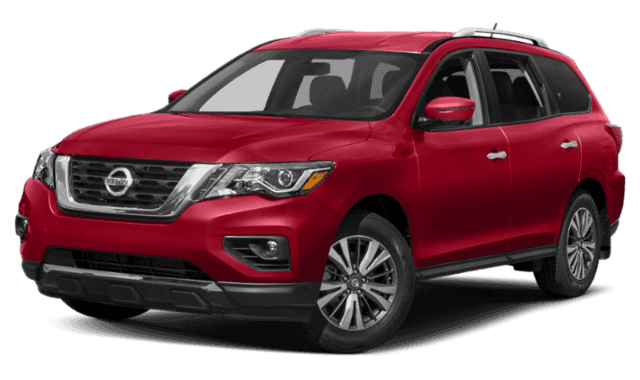 2020 Nissan Pathfinder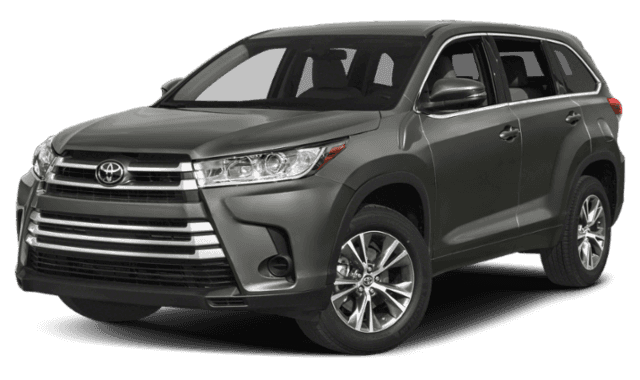 2020 Toyota Highlander *
2020 Nissan Pathfinder vs. Toyota Highlander
If you're purchasing your first large SUV for Bremerton or upgrading in 2020, one matchup probably plays in your head frequently: the 2020 Nissan Pathfinder vs. Toyota Highlander. These three-row vehicles have an impressive amount of space and robust engine specs, but a direct comparison reveals that the Nissan SUV truly stands out. Advantage Nissan covers the Nissan Pathfinder vs. Toyota Highlander below!
2020 Nissan Pathfinder vs. Toyota Highlander: Engines and Performance
Whether you're driving the family around or taking trips outside Port Orchard, versatile, controlled performance is an essential component to any new SUV. On this front, both the Highlander and the Nissan SUV have admirable 3.5L V6engines. But what about towing?
Engine Power: These vehicles have comparable engine specs, with the Pathfinder giving you 284 horsepower and 259 lb-ft of torque and the Highlander edging it out slightly with 295 hp and 263 lb-ft of torque
Max Towing Capacity: Despite the slight disadvantage of horsepower and torque, the Nissan SUV has substantially more max towing capacity than the Highlander. The latter has 5,000 pounds of max towing capacity while the Pathfinder gives drivers 6,000 pounds of max towing
2020 Nissan Pathfinder vs. Toyota Highlander: Space
Besides engines, full-size SUVs are valued for their space for your Gig Harbor family and friends. The Nissan vs. Toyota matchup here leans toward the Nissan for both passenger comfort and storage.
Trunk Space: Pathfinder drivers can expect 16.2 cubic feet of trunk space, whereas Highlander drivers only get 16.0 cubic feet. 
Passenger Volume: The Highlander has a 141.3 cubic feet of total passenger volume, while the Nissan SUV has significantly more: 154.0 cubic feet total passenger volume.
2020 Nissan Pathfinder vs. Toyota Highlander
Whether you're setting up a loan or leasing your new SUV, the price tag is always important to consider in any Nissan vs. Toyota matchup.
Starting MSRP: At $31,680 MSRP, the initial price of the Pathfinder saves you money when compared to the Highlander. 
Trim Options: With that extra money, you can begin to invest in upgrades. While the Highlander has great options with 4 trim levels, the 6 trim levels on the Pathfinder allow Tacoma drivers even more customization, from sporty additions to luxurious amenities!
Explore the 2020 Nissan Pathfinder with Advantage Nissan
While the Highlander is a remarkable vehicle, the side-by-side comparison with the Nissan SUV shows just how much the Pathfinder offers Bremerton drivers. Advantage Nissan is here to help drivers learn more about their next SUV with online resources at our finance center and more information about Nissan vs. Toyota matchups, the Nissan Pathfinder towing capacity, and more. Contact us today for more information!
More from Advantage Nissan
The Nissan Pathfinder is ideal for Port Orchard drivers who want to get more out of every drive and need some extra space for those weekend road trips with friends and family. If you're considering the Nissan Pathfinder, how many seats you'll need is important. Luckily, the Nissan Pathfinder has three rows of seating, so…

Looking for an SUV that's just as powerful as it is efficient? When you need an SUV that can help you easily tackle anything around Port Orchard with impressive efficiency, then you'll be impressed with the 2021 Nissan Rogue towing capacity of 1,350 pounds. With enough strength to help you tackle tough jobs with ease, along…

The 2021 Nissan Sentra is the perfect vehicle for Tacoma drivers who are looking for a stylized sedan that has a high fuel efficiency rating. With an EPA-Estimated 29 mpg city/39 mpg highway fuel economy rating, the Nissan Sentra MPG will help you save more fuel whether you're on your daily commute or you're on…