If you've decided to buy one of the new Nissans or pre-owned vehicles near Port Orchard at Advantage Nissan in in Bremerton, then you'll have access to our exclusive lifetime Nissan warranty. Available on all new and used Nissan models at our dealership near Tacoma, this coverage helps ensure your vehicle stays in excellent condition for years to come.
---
What Does the Advantage Nissan Lifetime Warranty Cover?
If you're looking for a new car warranty that keeps your car covered with professional Nissan service for a long time to come, our lifetime powertrain warranty includes lifetime coverage for:
Major engine components
Transmission/transfer case
Drive axle
Seals and gaskets
Other benefits include:
10 years or roadside assistance
FREE first oil change with wash
4 oil changes for the price of 3 for life
Lifetime safety inspections
10% off accessories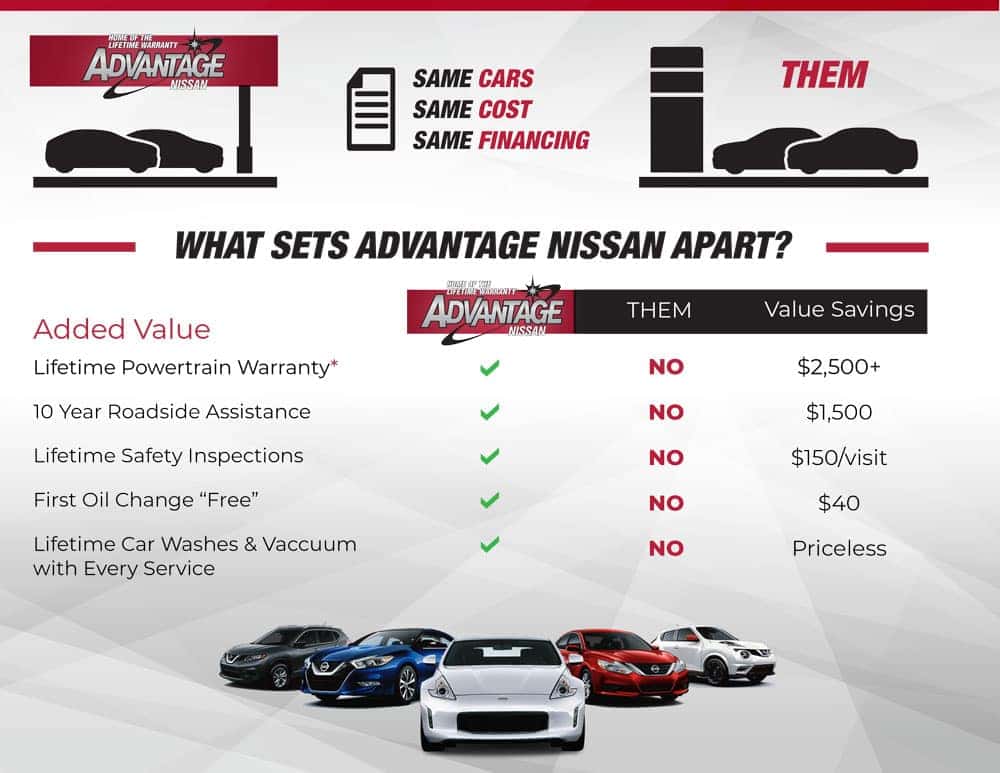 ---
What Does Roadside Assistance Include?
Roadside assistance under our lifetime warranty includes 10 full years of 24/7 roadside assistance at up to $80 per occurrence, including:
Towing
Flat tire change
Dead battery service
Lock-out assist
Fuel, car oil, car fluid, and water delivery
What Does Pre-owned Protection Cover?
The lifetime used car warranty at Advantage Nissan includes all of the benefits listed for the new car lifetime warranty, and each of these vehicles has undergone a 150-point inspection. In order to be eligible for the our lifetime warranty, pre-owned models must be no more than 8 model years old with less than 90,000 miles on the odometer when they are sold.
---
How Do You Qualify and What Are Your Responsibilities?
All new and pre-owned models that meet the mileage and age specifications for our Nissan lifetime warranty automatically qualify for this exclusive program. Once you sell the vehicle to someone else, the lifetime warranty is canceled. As a buyer, it is your responsibility to keep your car in good working order, including:
Manufacturer-recommended maintenance
Protection for further damage when parts fail
Maintain maintenance records
Follow procedure for filing claims
Cooperate with requests to examine maintenance records, inspect vehicle, and establish ownership
Obtain authorization for any repairs to vehicle by a facility other than ours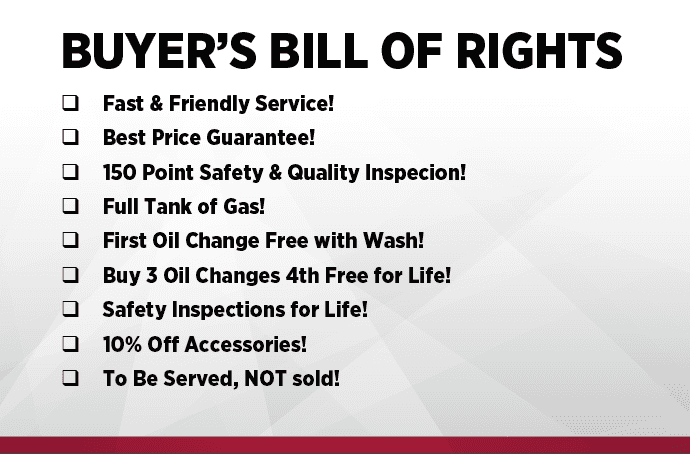 ---
Get Professional Nissan Service Near Puyallup at Advantage Nissan in Bremerton
Find out more about the Advantage Nissan lifetime powertrain warranty today, and stop by our Nissan service center near Gig Harbor at 5101 Auto Center Boulevard in Bremerton, WA.
The Advantage Nissan Lifetime Warranty