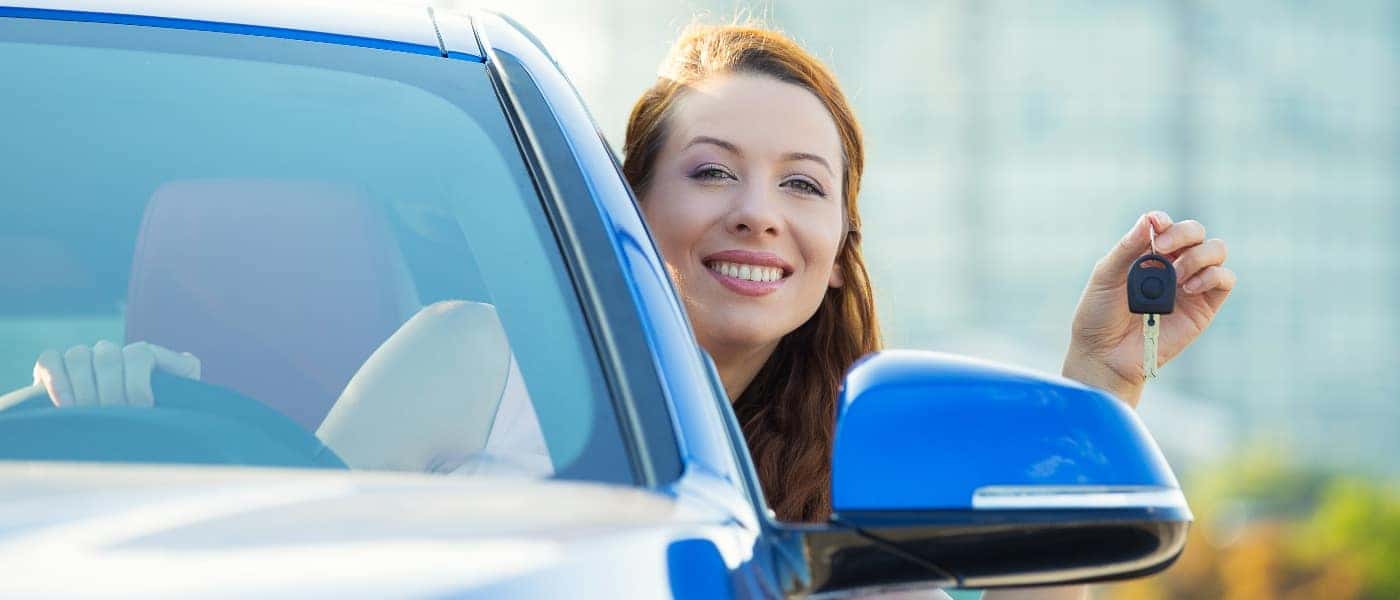 Are you wondering how to trade in your car? We get it. It is time for a new Toyota vehicle, or maybe you want to upgrade. Either way, not only can you trade-in your car at %%di_name, we are happy to explain how to trade in a vehicle. When you are ready to buy or lease your next car, truck, or SUV, think of us!
The Trade-In Value of Your Car
Let's begin with the value of your vehicle. Of course, you will not know the answer to this question off-hand. However, at Advantage Nissan, we are happy to share our free value your trade tool. Our tool will provide you with the estimated cost of your car. You will need to provide the following:
Year of Car
Make
Model
Your Name
Email Address
Phone Number
Condition of Vehicle
There are various other tools you can find to learn the trade-in value of your car. Take a look at Kelley Blue Book® Value and Edmunds True Market Value®.
How To Trade In A Car: The Appraisal Process
Now that you know the trade-in value of your vehicle. We can talk about the appraisal process Tacoma, drivers. Luckily, this is where our team at Advantage Nissan take over. We will use the information you provide and handle your appraisal.
At this point, you will need to bring your car to us, where our experts will oversee your vehicle's condition. We will look inside and outside your vehicle to determine if your vehicle can be sold as a used car. When you visit our dealership, be sure to bring your trade-in value forms, offers, and vehicle title.
Negotiate Or Accept Your Offer
Do not settle for any offer you receive. Your car is of value. Thus, you can negotiate on offers or accept. Our trade-in process is to the point and stress-free. We do not like to keep you waiting or wondering about your appraisal, either. We do things differently at Advantage Nissan, such as:
You can negotiate with our sales team.
You can consolidate the balance on your auto loan with the price of your new trade-in vehicle.
When you accept our offer, you can trade-in your car with cash, or add the value toward buying your next vehicle.
Other car dealerships near Gig Harbor do not offer the same as we do here at Advantage Nissan. We value your business.
Trade-In Your Car At Advantage Nissan
Do not hesitate if you are ready for a new vehicle. The vehicle you are currently driving does have value. Thus, value your trade and learn how much you can put forth toward the car you desire.
If you are looking for a new Nissan vehicle, we can help you. Feel free to contact us if you have any questions about how to trade in your car. We are Port Orchard chosen Nissan dealership for a reason!
More from Advantage Nissan
The Nissan Pathfinder is ideal for Port Orchard drivers who want to get more out of every drive and need some extra space for those weekend road trips with friends and family. If you're considering the Nissan Pathfinder, how many seats you'll need is important. Luckily, the Nissan Pathfinder has three rows of seating, so…

Looking for an SUV that's just as powerful as it is efficient? When you need an SUV that can help you easily tackle anything around Port Orchard with impressive efficiency, then you'll be impressed with the 2021 Nissan Rogue towing capacity of 1,350 pounds. With enough strength to help you tackle tough jobs with ease, along…

The 2021 Nissan Sentra is the perfect vehicle for Tacoma drivers who are looking for a stylized sedan that has a high fuel efficiency rating. With an EPA-Estimated 29 mpg city/39 mpg highway fuel economy rating, the Nissan Sentra MPG will help you save more fuel whether you're on your daily commute or you're on…