How Often Do I Change My Cabin Air Filter?
Whether you do it yourself or bring it to the Advantage Nissan service department, we can get you started on how to maintain your cabin air filter. If you have more questions, our Ask-a-Tech is here to help.
What Does a Cabin Air Filter Do?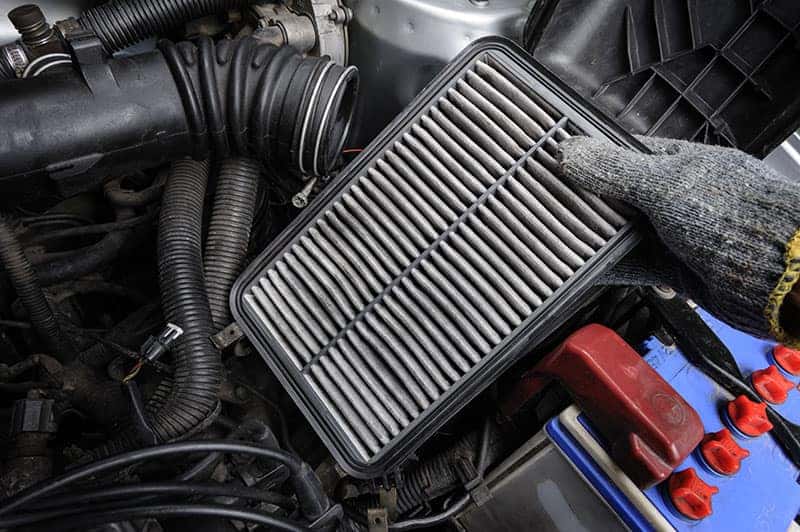 A lot of outside air passes through your car's heating, air conditioning, and ventilation system, bringing with it all the pollen and pollutants in Port Orchard's air. The cabin air filter catches these small particles, keeping the air inside your car fresh and clean. Change your cabin air filter if you notice reduced air flow when the climate control system is on, or if unpleasant odors are lingering, and you're noticing more dust settling on the car's interior surfaces. If you're asking, "How often do I change my cabin air filter and perform other basic maintenance?" check our maintenance timeline guide.
How Do I Change My Cabin Air Filter?
Consult your car's owner's manual to find specific instructions, beginning with where your car's cabin air filter is located. If it's behind the glove box or under the hood, it should be easily accessible. In some cars it's under the dashboard, which is more difficult to replace.
Wear gloves and a mask while changing your filter so you don't get injured on any particles in it.
Throw away the old filter and replace it with a genuine Nissan OEM cabin air filter to maintain your car's warranty.
What will a cabin air filter cost in Gig Harbor? The cabin air filter cost is relatively low. Expect to pay less than $25. You can order an OEM cabin air filter through Advantage Nissan's service department.
Advantage Nissan is Here for All Your Service Needs
Next time you're driving through Tacoma and you notice your vents aren't blowing as well as they should, you know how to fix it yourself! But when your car has a bigger maintenance job, make an appointment with our service department online. It's worth the time and energy to stay up to date on your car's maintenance.
Learn More with Advantage Nissan
The Nissan Pathfinder is ideal for Port Orchard drivers who want to get more out of every drive and need some extra space for those weekend road trips with friends and family. If you're considering the Nissan Pathfinder, how many seats you'll need is important. Luckily, the Nissan Pathfinder has three rows of seating, so…

Looking for an SUV that's just as powerful as it is efficient? When you need an SUV that can help you easily tackle anything around Port Orchard with impressive efficiency, then you'll be impressed with the 2021 Nissan Rogue towing capacity of 1,350 pounds. With enough strength to help you tackle tough jobs with ease, along…

The 2021 Nissan Sentra is the perfect vehicle for Tacoma drivers who are looking for a stylized sedan that has a high fuel efficiency rating. With an EPA-Estimated 29 mpg city/39 mpg highway fuel economy rating, the Nissan Sentra MPG will help you save more fuel whether you're on your daily commute or you're on…