History of the Nissan Logo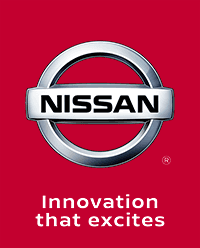 If you've found yourself driving around Port Orchard, WA wondering the story behind the stylish Nissan logo on new Nissan vehicles, then this brief history is for you:
Red Sun Logo – The story of the Nissan logo goes all the way back to the 1930s, when Datsun was the exported name brand for vehicles built by Nissan Motor Company. At that time, the Datsun logo included a red sun—associated with Japan, the land of the rising sun—with the Datsun name foregrounded with a blue rectangle around the lettering. By the mid 1980s, the Datsun line was discontinued, at which time Nissan inherited the red sun logo.
Sleek Silver – By the late 1980s, the red sun turned silver, the rectangle surrounding the lettering became gray, and the lettering became black. Over the years, slight variations have been made on this silver logo to make it more sharp and modern.
Check the Advantage Nissan Blog for More
Find out more about Nissan history, the future of the Japanese automaker, and much more with Advantage Nissan, your Gig Harbor, WA area Nissan dealer in Bremerton, WA, where you can find lots of new Nissan lease and finance specials. And if you have any questions for our staff, feel free to give us a call!
Interested in visiting Point Defiance Park? If you're in the Port Orchard area, take advantage of all the fun things to do at Point Defiance Park. This list from Advantage Nissan in Bremerton should help as you plan your day! Contact Us Fort Nisqually Living History Museum For a more educational adventure in Point Defiance Park,…

Looking for things to do on the Puget Sound? Have you already taken advantage of all that Mount Rainier National Park has to offer? Whether you're from the Port Orchard area or you're visiting from out of town, this list from Advantage Nissan in Bremerton should help with your planning! Take a look at some of…

A destination for outdoor enthusiasts throughout the country and around the world, Mount Rainier National Park is nothing short of breathtaking. Make your way from Port Orchard or Bremerton to check out any of these great things to do around Mount Rainier, and make sure to bring your car in for auto service before your trip!…