History of the Nissan Logo

As one of the premiere Nissan dealerships around Port Orchard and Port Orchard, Advantage Nissan is proud to not only offer a great selection of new, used, and certified pre-owned vehicles for sale but also plenty of information on the history of this celebrated automotive brand from Japan. From its name to the iconic emblem, learn more about the history of the Nissan logo at Advantage Nissan.
What Nissan Stands For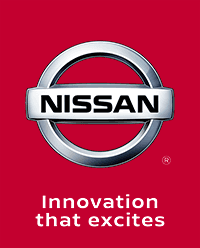 The Nissan company is well known and proud of its Japanese roots, and the name "Nissan" can be interpreted in several ways:
In the 1920s, the company began after a merger between the Datsun company which named its first vehicle after the company and a company call Nippon Sangyo which was abbreviated as "Ni-san" on the Japanese Stock Exchange. When the two companies became one, the Nissan name was created.
In addition to the merger which led to a new name, "Nissan" can be broken down by its Japanese characters of "ni" which means "sun," as well as "ssan" which translates to "birth" or "product," highlighting Nissan's heritage and its contributions to the automotive industry by giving way to new styles and models.
The Nissan Logo Over the Years
While the Nissan logo has only had a few iterations throughout the years, two of it's most popular and recognizable logos include its red sun and sleek silver variations. See how these unique designs were created below:
Red Sun Logo – Nissan's red logo also had its origins when Datsun was the exported name brand for vehicles built by Nissan Motor Company. At that time, the Datsun logo included a red sun—associated with Japan, the land of the rising sun—with the Datsun name foregrounded with a blue rectangle around the lettering. By the mid 1980s, the Datsun line was discontinued, at which time Nissan inherited the red sun logo.
Sleek Silver – By the late 1980s, the red sun turned silver, the rectangle surrounding the lettering became gray, and the lettering became black. Over the years, slight variations have been made on this silver logo to make it more sharp and modern.
Test Drive Your Favorite Nissan Model at Advantage Nissan
Now that you know more about the history of the Nissan logo and name, you can check out other Nissan features from Advantage Nissan like the Nissan engines and warranties available, as well as how you can stay on top of your Nissan maintenance schedule. Save even more on your next Nissan purchase with our rotating national offers and lease deals. Contact us to get the car buying process started, compare buying vs. leasing, or schedule a test drive at our Nissan dealership near Puyallup and Auburn!
When Port Orchard shoppers head to Advantage Nissan to find a spacious SUV for their growing family, one of the most commonly asked questions we get about the Nissan Pathfinder is "How many seats does it offer?" The 2020 Nissan Pathfinder seating capacity lets you take advantage of three spacious rows to transport up to seven passengers….

Do you need a full-size three-row SUV to help your family tackle your to-do lists from Gig Harbor to Port Orchard? 2019 Nissan Pathfinder cargo space has plenty of room for your family, friends, furniture, fido, and so much more! Are you wondering if Nissan Pathfinder cargo space is substantial enough for your family? The team at…

Interested in visiting Point Defiance Park? If you're in the Port Orchard area, take advantage of all the fun things to do at Point Defiance Park. This list from Advantage Nissan in Bremerton should help as you plan your day! Contact Us Fort Nisqually Living History Museum For a more educational adventure in Point Defiance Park,…