Where Can I Buy Nissan Altima Factory Rims?
If you're looking to upgrade or maintain your Nissan experience, then enhance your vehicle with 2019 Nissan Altima factory rims. These genuine OEM Nissan Altima rims are a great way to ensure your Altima continues to run its best, and offers more support whether you're around town or far away from home. Learn more about Nissan Altima rims with Advantage Nissan!
The Best Places to Buy Nissan Altima Rims
When you're in the market for Nissan Alima rims, drivers can turn to their local Nissan dealerships like Advantage Nissan to have your back and have plenty of OEM Nissan parts for sale. You can also count on us to have plenty of parts coupons available to help you save on the essential services and parts you need — whether you need installations or replacements — so you can avoid paying for aftermarket parts and service that aren't Nissan-specific.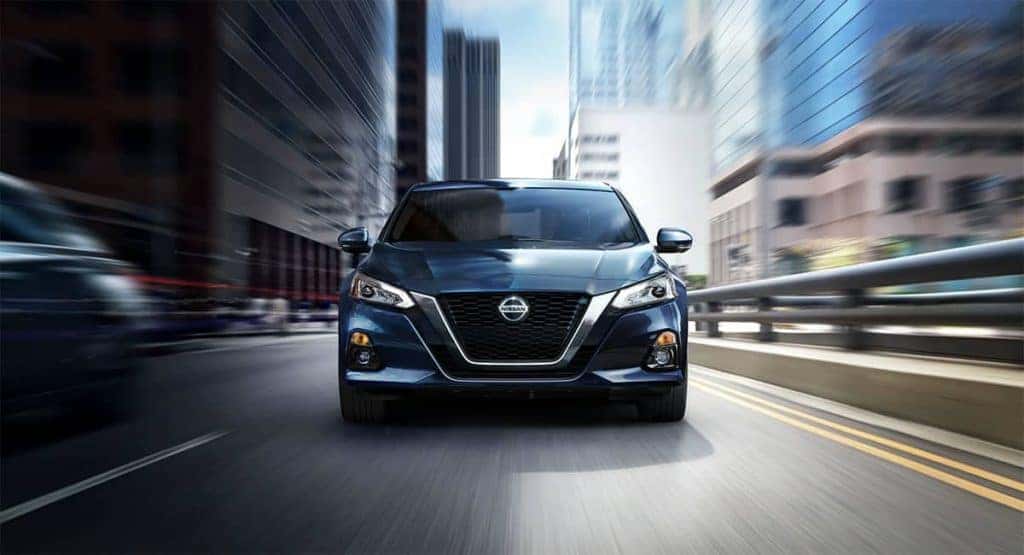 OEM vs. Aftermarket parts
While the decision is ultimately yours, there are several differences between Genuine OEM parts and aftermarket pieces that should be noted. See below if OEM or aftermarket parts are a better fit for your model, your budget, and your needs:
OEM: OEM parts are made specifically for your Nissan model and will be the perfect fit. Though these cost more, they're built to last and won't need replacing again anytime soon. They are also covered under warranty.
Aftermarket: Aftermarket parts are made in bulk to fit most makes and models, giving them a less than ideal fit for your model. These are the cheaper option and it shows. They aren't covered and usually need replacing again as they aren't technically made to fit right.
What Kind of Nissan Altima Factory Rims are Available?
There are many different kinds of Nissan Altima rims for sale out there, and they can all differ by wheel types, brands, and sizes to meet your needs. Whether you're looking for more support and traction, or want your Altima to sit a little higher, check out the various Nissan factory rims available:
Wheel Types

Factory Alloy Wheels
Factory Steel Wheels
Spare Wheels
Brands:

Replikaz®
Replace®
Dorman®
OE Wheels®
Perfection Wheel®
CCI®
Sizes:

15×6 16-hole
16×6.5 15-hole
16×7 15-hole
16×7 9-hole
17×7.5 5-spoke
18×7.5 10-spoke
Find Quality Nissan Altima Parts for Sale at Advantage Nissan
Now that you know more about the various Nissan Altima rims, count on the Advantage Nissan parts department to have your back when you're looking for dependable genuine OEM Nissan parts. Take a look at our Nissan Altima rims for sale, as well as our wide selections of parts specials to help you save even more on your next visit. Contact us today to schedule a service appointment near Tacoma and Auburn! From key fob batteries, to Altima rims, and Nissan Altima reviews, we've got you covered.