Hidden Outdoor Treasures in Bremerton, WA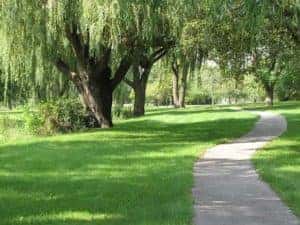 There's a lot of beautiful stuff to do in the state of Washington, but if you're looking for a quick list of outdoor activities and fun things to do right here in Bremerton, WA, then count on the team of locals at Advantage Nissan to share the best of the best. Feel free to reach out with any questions, too!
Harborside Fountain Park – Take an evening stroll at beautiful Harborside Fountain Park to see the fountains lit up or take a quiet rest on the benches. (Location: 251 1st Street)
Evergreen Rotary Park – Whether having a barbecue in one of the shelters, launching your boat, or playing a game of pickup, Evergreen Rotary Park is fun for everyone! (Location: 1500 Park Avenue)
Forest Ridge Park – Enjoy wooded nature trails without having to trek out of town when you visit Forest Ridge Park, where you can also take the kids to play on a built-in playground (Location: 103 Summit Avenue)
Check Out Our Blog for More Fun Posts About Our Gorgeous State
Experience the beauty of Bremerton and Washington a different way: behind the wheel of the new Nissan 370Z from Advantage Nissan, where you'll enjoy a number of advantages. And be sure to check out our blog for everything from the our thoughts on the best Bremerton restaurants to breaking model news to Bremerton Ferry parking options.