Understanding When to Use Low Gear
While a vast majority of vehicles in our new model inventory use an automatic transmission, most are still able to be shifted in some manner. And while many drivers are familiar with Park, Reverse, Neutral, and Drive, there are lots of drivers in and around Port Orchard that don't know exactly what Low Gear is, or what its purpose might be. Our team at Advantage Nissan is here to help you learn when to use low gear around Gig Harbor, and answer "what is low gear in a car?"
If you have any questions for our team, don't hesitate to contact us online!
What is Low Gear in a Car?
While automatic transmissions don't shift in the traditional sense, drivers can still select gears with an automatic transmission to some degree. Low gear slows down your engine speed, and may help you use less fuel. Shifting into low gear has other advantages, and can help you access more low-end torque. This can help you power over difficult obstacles and carefully handle poor road conditions you may encounter on Tacoma or Puyallup drives.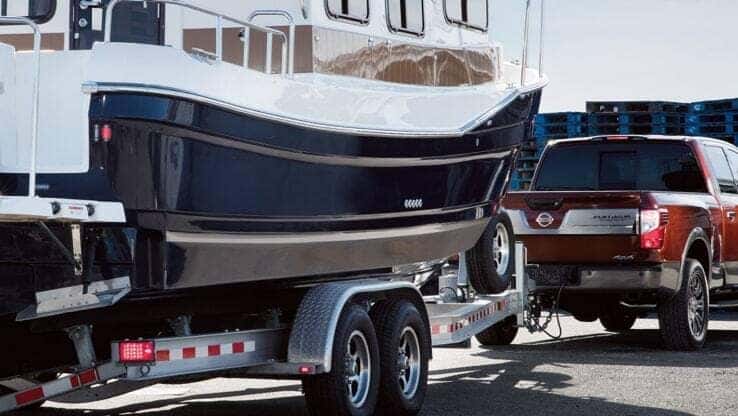 When to Use Low Gear
Now that you know what low gear is in a car, it's time to learn when to use it! There are two main reasons why the driver of an automatic vehicle might switch to low gear:
Towing Heavy Cargo: If you're towing a heavy load, you might need a little extra oomph to get moving. Using low gear slows your engine speed, allowing you to use the bottom-end of your powerband. In many cases, this means accessing the added torque you need to take care of your job.
Driving at an Incline: Have you ever had trouble driving up a long, steep incline? Are you worried about wearing out your brakes down the steep declines of Port Orchard? If so, you probably should have allowed your transmission to downshift into low gear. Your engine will be working hard to move you up the incline, and the extra torque helps you make your way up. Also, you can control your speed without the use of your brakes when you downshift on your descent.
Visit Advantage Nissan to Learn More
Are you ready to get hands-on with a new Nissan for yourself? Our team at Advantage Nissan is ready to help you into the Nissan that you need to enhance your Tacoma drives today. Be sure to schedule a test drive today, and read up on when to change your cabin air filter or how to change key fob batteries.
Learn More With Advantage Nissan
Bremerton drivers love their pickup trucks, and the Nissan Frontier is a trusted favorite. The 2020 Nissan Frontier interior is spacious, comfortable, and loaded with great new amenities. If you're curious about the new Nissan Frontier interior, read on, or head into Advantage Nissan to see it in person. View Inventory Contact 2020 Nissan Frontier: Seating…

If you are in the market for a crossover that matches your unique style, look no further than the Nissan Kicks. This sporty SUV has a bold exterior and a cabin that is packed to the brim with all of the latest comfort and convenience features. With the 2020 Nissan Kicks colors, you are sure…

Life in and around Port Orchard and Gig Harbor in the winter season can get rough, especially if you have a daily commute to contend with, but here at Advantage Nissan, we have just the vehicle for you: the new Nissan Rogue. Whether you buy it in black, red, silver, or any other color, the Nissan Rogue provides…