How To Clean Car Battery Corrosion
If the buildup is substantial enough, it can seriously affect your ability to start up your car, and make it harder for your alternator to keep you charged.
To help you stay driving between Port Orchard and Tacoma, the Advantage Nissan service team will teach you what causes car battery corrosion, and show you how to remove corrosion from a car battery!
What Causes Car Battery Corrosion?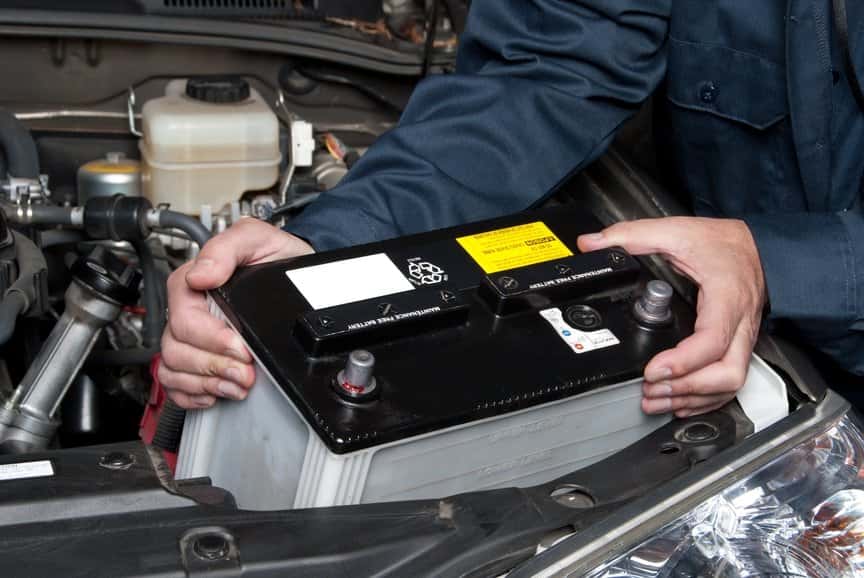 Car battery corrosion is the result of a chemical reaction between the air and your car battery. The acid in the battery reacts with the air and other gasses in your engine bay, and is a sign of normal wear and tear. However, in the warmer months around Gig Harbor, the reaction can be exacerbated, causing more buildup. If you notice dimming dash lights, difficulty starting, or any other electrical issue, check your battery for corrosion, or schedule service today.
How to Clean Car Battery Corrosion
Luckily, you can remove corrosion from a car battery at home fairly easily. Follow these steps to learn how to clean car battery corrosion:
Wear protective gloves to ensure safety
Safely disconnect your battery according to your owner's manual
When your battery is disconnected, inspect your battery and connections to ensure that neither are compromised
If your battery and cables are still in good condition, mix a tablespoon of baking soda with 250ml of water
Dip a plastic-bristle brush into the solution and scrub the battery and its terminals
Using a disposable rag, dry the cleaned battery and terminals
Allow the battery to dry thoroughly before reconnecting
Reconnect battery, and drive happily through Puyallup
Keep Your Nissan Running Smoothly at Advantage Nissan!
If you'd rather have our crack team of factory-certified professionals take care of your corroded car battery, contact us today! Our team is more than happy to take care of any maintenance issues that you have on your ownership adventure. From car battery service, to key fob batteries, to cabin air filters, we've got what it takes to make your Port Orchard drives worry-free.
Learn More with Advantage Nissan
The Nissan Pathfinder is ideal for Port Orchard drivers who want to get more out of every drive and need some extra space for those weekend road trips with friends and family. If you're considering the Nissan Pathfinder, how many seats you'll need is important. Luckily, the Nissan Pathfinder has three rows of seating, so…

Looking for an SUV that's just as powerful as it is efficient? When you need an SUV that can help you easily tackle anything around Port Orchard with impressive efficiency, then you'll be impressed with the 2021 Nissan Rogue towing capacity of 1,350 pounds. With enough strength to help you tackle tough jobs with ease, along…

The 2021 Nissan Sentra is the perfect vehicle for Tacoma drivers who are looking for a stylized sedan that has a high fuel efficiency rating. With an EPA-Estimated 29 mpg city/39 mpg highway fuel economy rating, the Nissan Sentra MPG will help you save more fuel whether you're on your daily commute or you're on…