While this is surely a popular phrase thrown around by mechanics and other automotive service experts, this process allows your Nissan model to maintain traction, prevent blowouts, and even improve fuel economy. Learn more about tire rotation from the professionals at Advantage Nissan!
What Does Rotating Tires Mean?
What does rotating tires mean? We're glad you asked! Tire rotation when your tires are moved from one position on your vehicle to another. Most of the times service professionals will move tires from the front to the back while moving rear tires to the front. Tires can also change which side of the vehicle they are on. The reasoning behind this is that since most weight is carried by vehicles in the front, this can cause tires to wear out fast on Port Orchard and Gig Harbor roads. Rotating tires further prevents uneven wear so you use them longer and don't have to replace your tires one at a time.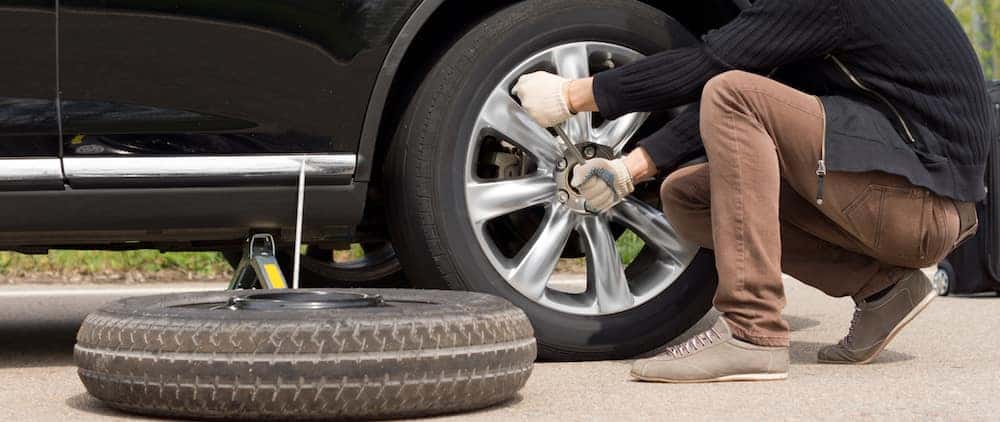 What Does Tire Rotation Do?
When it comes to understanding what does a tire rotation do, there are plenty of ways that a simple tire rotation every once in a while can save your from further problems down the line. And, it's also a great benefit to improving your drive around Tacoma.
Maintains Traction: When tires wear down, they lose tread depth. A loss of tread depth means traction is reduced, which can interfere with your ability to control the vehicle in certain situations. Preventing uneven tire wear helps ensure that all tires have the same amount of tread.
Prevents Blowouts: Tires become more likely to fail as they get worn down. If you've ever had one blow out as you drive, you'll know how unpleasant and potentially dangerous it can be.
Improves Performance: Tires working together that have uneven wear often produce vibration, which you'll eventually feel through the steering wheel.
Maximizes Efficiency: Worn tires create drag, strain the engine, and increase your fuel consumption.
Have All Your Tire Rotation Needs Addressed at Advantage Nissan
When it's time to have your tires rotated, you can always rely on the dedicated service team at Advantage Nissan to help you get back on Tacoma roads in no time. You can also learn more about car maintenance including signs your need a vehicle alignment or replacement brakes as well as identifying strange noises emitting from your vehicle. To help you save even more on your Nissan maintenance appointment you can take advantage of our service specials. And, if you find yourself in need of a replacement car for a few days, check out our rental division. Contact us today to schedule your next appointment!