Identifying Strange Car Noises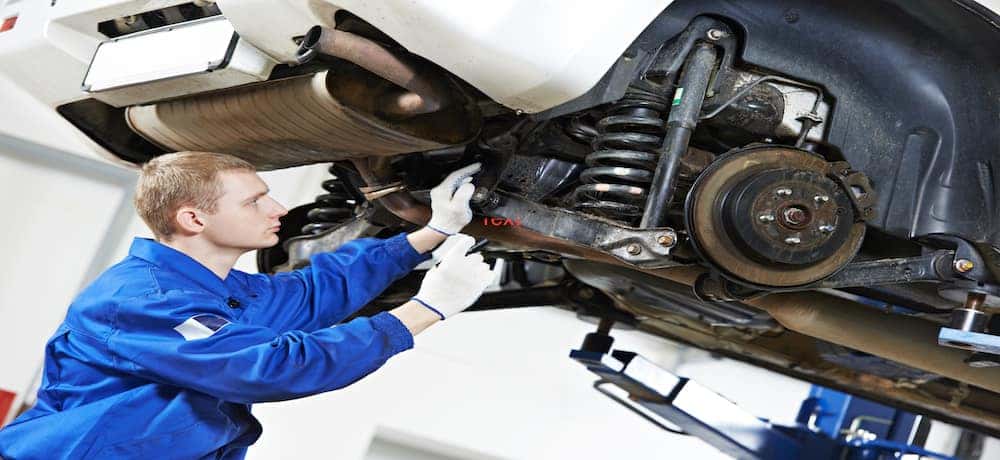 If you hear strange noises in your car, it's important to take care of it right away in order to avoid more serious and expensive damages. See how to identify strange car noises with Advantage Nissan certified technicians, serving drivers in Gig Harbor with Nissan service specials in Bremerton. We've broken down this list by car noises, with potential reasons for the noises listed for each noise.
Squealing
Belts – If the squealing sound happens when you are accelerating, it is likely that you need a belt to be realigned or replaced.
Brakes – If you hear a squealing sound when braking, there's a chance that it could just be some grit that has gotten onto the brake pads or rotors. Otherwise, it could be a wear-indicator telling you it's time to get new pads, or–worst case scenario–you've worn through your pads and are potentially damaging your rotors.
Grinding
Manual Transmission – If you hear a grinding sound when shifting gears, your transmission clutch likely needs some attention, or you may have a bigger issue with the transmission.
Brakes – If your brakes are grinding, that's a sure sign your brake pads are worn and need to be replaced immediately.
Rattling
Exhaust or Brake Pads – If you hear a rattling sound coming from under the vehicle, it's likely that your exhaust system or brake pads could be loose.
Humming/Whirring
A humming or whirring sound under the car could be the sign of a number of different potential issues requiring your attention, including:
Wheel bearings need to be replaced
Universal joints worn down
Differential low on lubricant
Failing transmission
These sounds are difficult to distinguish, so the best thing to do is take your car into a certified technician for an inspection.
Schedule Nissan Service Near Port Orchard at Advantage Nissan
Avoid strange car noises in the future and keep your car in great shape for as long as possible by following your recommended maintenance schedule with the help of the certified Nissan technicians at Advantage Nissan. You can even learn more about what is a tire rotation to help ensure your vehicle runs at its best. Take advantage of our current tire specials at our dealership near Tacoma at 5101 Auto Center Boulevard in Bremerton, WA after scheduling an appointment at (360) 373-6300 or by contacting us online.
Need help with a corroded battery? Learn how to clean car battery corrosion and dent repair with our team today.