How Often Should You Change Your Oil?
While many automotive experts would recommend getting an oil change after every 3,000 miles, new and improved models as well as advances in oil and engine technology have now enabled modern vehicles to go between 7,500 and 10,000 miles before getting another oil change. It's important to not that these are just broad suggestions, so you should always double check with your owner's manual find directly from the manufacturer how often you should change your oil.
Oil Change Frequency Guidelines
Your oil change frequency depends greatly on the type of vehicle that drive as well as how often you use extraneous features that require more power. If you have made use of any of the following driving modes around Gig Harbor or Tacoma, this can greatly affect how often you should get your oil change.
Off-roading
Commercial use
Racing
Heavy towing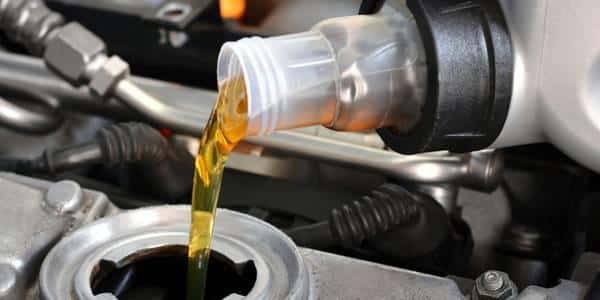 More Oil Change Tips
Although it's good to have a general idea of how often you need to change your oil, there are many more factors that Puyallup drivers must be aware of when it's time to bring your car in to be serviced. Keep in mind the following tips when scheduling your next oil change appointment:
Even if you don't drive your car much, you'll still want to get an oil change at least twice a year. Oil breaks down over time even if your car isn't being used.
Whenever you get your oil changed, they should replace the oil filter as well. You can always stop by the parts department at Advantage Nissan for an oil filter if you're doing a DIY oil change.
Wondering whether to use synthetic vs. conventional oil? Check your owner's manual. Synthetic oil can cost more, but some vehicles require it.
How Often Should I Check My Oil Level?
Checking your oil is just as vital as keeping your gas tank full. Although our oil doesn't require us to bring it in for service as often as we have to stop and fill up our gas tanks, it should still be part of your regular maintenance check along with other important vehicle components such as your brake pads. If you make an effort to check your oil level once a month, this can help catch any leaks in the oil system as well as spot early discoloration or any metal particles in the oil which can cause much more serious damage.
Turn to Advantage Nissan for Oil Changes
If it's time to get your oil change near Tacoma, you can rely on our trusted service team to get you back on the road in no time. To help you save even more, take advantage of our service coupons for not only oil changes, but also many of our most popular maintenance and repair tasks. And, if you need a replacement vehicle for a couple of days, check out our Nissan rental division. Contact us today if you have any questions on the Nissan maintenance schedule, how many miles tires last, or to schedule an appointment!
More Service Tips From Advantage Nissan
It can hit anytime. You're stuck on the side of the road with a flat tire–now what? Use this helpful guide from the factory-trained and certified technicians at Advantage Nissan to see how to change a flat tire, and remember to check out the service specials we have going on near Puyallup right now at…

Nissans are built to last, but in order to get the most years and miles and possible out of your car as possible, it's important to bring it in for service when it's needed. If you've found yourself asking, "Why is my check engine light on?" then check out this guide and then bring it…

Got a dead car battery near Port Orchard? Check out this guide of car jumpstart tips, and count on Advantage Nissan in Bremerton for a variety of Nissan service specials! Schedule Service How to Jumpstart a Car Battery Traditionally If you have a set of jumper cables and another working car at your disposal, then jumpstarting…
Service Specials at Advantage Nissan
*All advertised prices exclude your state taxes, tags and closing costs. Subject to prior sale. We strive for accuracy, but are not responsible for typographical errors. *Offer valid until expiration date. Limit one (1) certificate per purchase. Certificate must be presented prior to purchase. Cannot be combined with any other advertised price, promotion, discount or coupon. Cannot be exchanged for cash. Not valid towards a previous purchase. Void if copied or transferred. Void where prohibited by Law. Other restrictions may apply, please see dealer for details.
Advantage Nissan
5101 Auto Center Boulevard, Bremerton, WA
Service: 360-373-6300
Buy 3 Get 1 for $1